SOMETHiNG CREEPY. :'((
March 11, 2010. 12:34:54 AM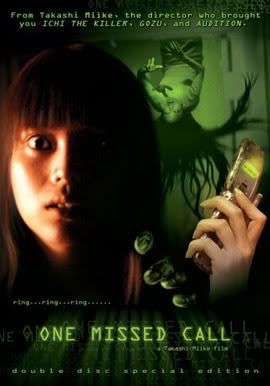 Have you experienced something creepy that lead you to cry all night? :'( Made you look like a fool that not everybody believes you? Have you heard hair-rising stories that moved you all of a sudden down to your nerves? Have you received a call from someone? or should I say, no one....
It was a tiring Wednesday for a typical nursing student like me. I was in school for the whole day (10am-7pm) and my last subject is Swimming Class so I was really over strain. As I went home, I ate a bit for my dinner then went straight to my room to have a rest. Minutes later, I decided to go online to check my Facebook Account.
*browsing. browsing. mouse down. mouse up*
*check online chatters. eyes scrolling down*
FATIMANIANS:
**My friends' Name** --- online
I clicked her name to chitchat with her to ask her something. But I never expect that there will be something
creepy
that will happen next...
We were busy chatting with each other and talking about unfinished business about our friend's problems.
Bla. Blah. Blah..
Friend: ano kaya mgandang ipost para dun?
Me: Anong para dun?
blah. blah blah.
(Sorry If I can't tell what we are discussing about. Sorry for the blah-blah's..)
Friend: Dun, sa gngwa nila.
Me: icp ako. w8. haha
Friend: ok cge2 hahahaha
As I think of any status that my friend will post to her wall, my phone suddenly rings. (I used to place my phone wen I'm Facebooking, near the laptop. In other words, I can see in just glimpse if there's a message or if someones calling.)
olfu.****. Calling........
(I have in my phonebook her contact Image so as she calls, her contact image clearly and widely appeared on my screen.)
It was like 10seconds or something so I assume tat it was not just an intentional missed call but a phone call already. So I pick my phone *detaching my phone on my laptop, connected via USB.*
Me: "ui, adiik ! Bakit ka tmtwag ??"
(silence. JUST PURE SILENCE)
Me: " *calling my friend's name* anu kea un!!!"
(silence..)
-END CALL-
I was kind'a annoyed by the call, cos she's the one who's calling me then she'll hang up.
So I chat again with her,
(She's waiting for me to reply back on my last message that i'll be thinking for her status.)
Me: adk !bt bnba mo > :))
Friend: tmtwg kb?
Me: ikaw ang tmtwag :))haha! hala ! nasagot ko! my goodness! :p
Friend: adik hnd aq tmtwg sau nuh,,,adik
Me:tngnan mo load mo ! nbwasan na. sa globe :p:p
While I'm teasing her about her load, i already send the status.
Friend: adik hnd kta tntwagn kc nsa caha ung cp q s kwarto
Me:halaaa ! my goodness ! sino ung tumawag *friend's name*. :O:O
Friend: hala ewn q..adik bka hnd aq
Me:ikaw,! panagalan mo ! ska nag;appear mo mukha mo sa screen ko
tngnan mo kse ung globe mo.
natakot aq. adka ! mag isa lplng nmn ako sa room q :((
(i will not edit the typographical errors , it's a copy paste from the real ChatBox. I copy paste it this morning as I was able to retrieve the Chat history we had yesternigtht.)
Friend: adik,nta2kot aq punta s kwarto q,,adik tlga 2
(She was on their sala. They are only 2 in the house that night. And the one she's with is lying on the couch of their sala as well, deeply asleep so it was really impossible for someone to call me.)
Me: asan kba naun ??mjo mtagal ee. 7seconds. tas nagsasalita aq, wlng smsgot !
Me: aw. asan si *the one she's with.*?
Friend: and2 s set c ****. tulog,adik nito!
Me:oo nga . promise! tningnan mo nb cp mo na globe?promise tlga ** :(( ntatakot n nmn ako. hayy
She's not replying.. In an unknown manner, with a strange feeling, I feel like someones staring at me. *As im doing this blog, there's still the strange feeling I felt last night. Sheez!*
After maybe a couple of minutes, she replied.
Friend: hala adik tinignan q,ndial k nga....pnu nangyari un,gussshhhh..m22log n aq.ntkot aq !
Me:di mo ba tlga ko nidial ? :((
Friend: hnd nga promse...nsa kwarto cp q,kya nga ngtka aq nung sv m tumatwag aq ee,kcaht n nga kta ee!
Me:kaya nag ee.. sino un ? :(( tang i**! kinikilabutan ako ! :((
Friend: ginising q nga c ****. ee,cnv q mga snsv m hnd cia nani2wla..putiik mtu2log n aq
Me: Cge..ppakita ko sau rcvd,call ko sa monday. tangi*a tlga!
Friend: ...cge,pti aq nta2kot d2 adik k ee....hnd tlga aq un...
Me: geh na. ayoko na paguspan . tulog na sila lht :(( ako lng sa kwarto q. shit!
Friend: ok,pkita m s monday ha...
Me: opo :(( naiiyak na ko :(( pmnta ko sa kwarto nila, tulog na sila :((. huhu
Friend: hala adik,tu2log n aq,ntakot dn kc aq ee..hnd nmn kta tiwagn kc ee.geh n
........
I don't know what to do next. I think of all possible things that can happen to me that night, or to the next coming days as I received the call from an unknown caller. (Because my friend is unclaiming that she's the one who called me.)
I played loud && happy songs with an extreme volume. I don't care if I my granny wake up. It's a good thing if she does. But she didn't. They didn't. :((
So I decided to go to their room. I lay my perplex existence at their bed. Mind- floating, frightened, daunted.. crying... vulnerable.. :(
All i can do is to cry. Think of other things that can make my mind disturbed from a tiresome clash of my mind && soul.